Our Process
Private Lending; Done Right
A Lending Platform Designed for Speed, Quality and Consistency
With CV3's diversified capital base, we offer competitive financing solutions and an experienced team of experts to help guide you through your real estate investment journey. We're here to ensure every step of your loan is managed with the attention to detail it needs to result in a successful closing.
Our mobile-friendly, digital platform eliminates complexity and simplifies the lending process to deliver direct answers and quick closings.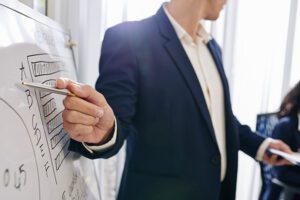 The journey between application and funding can have many twists and turns, but the operational capabilities and experience of our team guiding you through the process deliver transparency and results. We leverage world-class technology while never losing sight of the human touch to deliver the optimal customer experience. 
With in-house operations, all decisions are made internally. Whether it is underwriting, funding, post-closing or account management, this perk makes our process nimble and streamlined, enabling our loans to be managed closely, quickly and efficiently. 
Don't miss out on product updates,
rate changes, and more!
"*" indicates required fields