Our Core Values
The Right People Doing the Right Thing
OUR PEOPLE ARE OUR POWER
Great people make great companies. We believe that our success is about so much more than hard work. It's about investing in people. It's about cultivating a compelling culture. It's about embracing the true team spirit.
At CV3, we're a team. A highly motivated group of dedicated, talented people, motivating each other and working together towards our shared and individual goals. We show up. Every Day. For each other and for our customers.
When you step foot through our front doors, the first thing you notice is the energy and the positive, friendly vibe that we've worked so hard to create. We invite you to take a peek into life at CV3, where good humans and exceptional talent collide.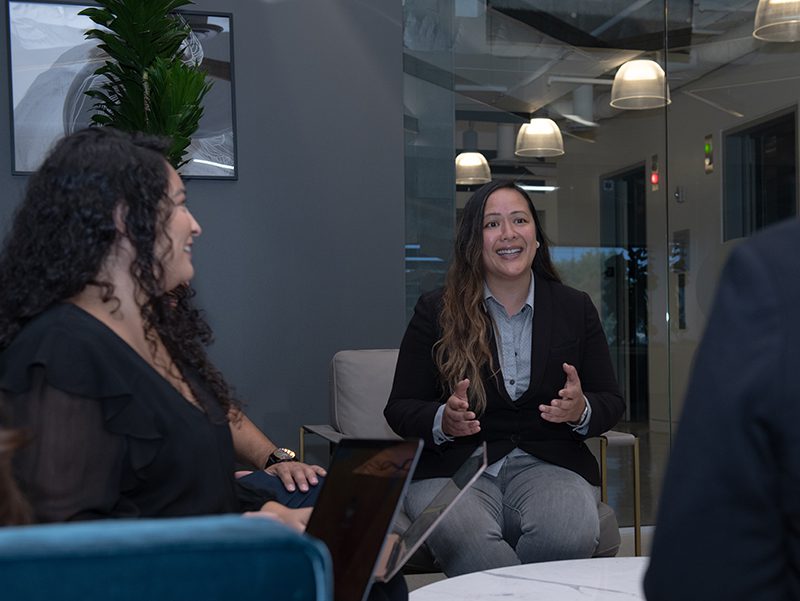 WHAT WE'RE ALL ABOUT
Our Core Values are everything to us. More than words on paper, they are the true driving force behind our company, inspiring the way we treat each other and guiding every decision we make. Every CV3 team member lives and breathes these values. They are part of our daily vocabulary, discussed in meetings, framed on our desks and emblazened on our challenge coins, inspiring us to live up to them, each and every day.
Act with Honor:
WE HAVE A THOUGHTFUL APPROACH, AND RELENTLESS PURSUIT
From the little things to the big things, what are you doing when no one's watching? Are you diligent? Do you have a thoughtful approach and relentless pursuit of success for others? We ask ourselves these questions every day, and acting with honor guides every decision we make.
Be a Great Partner:
STRIVE TOGETHER, THRIVE TOGETHER
In between good and great lies a space that requires you to step up. Step in. Push boundaries. Lend a helping hand. When it comes to taking care of our relationships and going above and beyond, we pay attention to the details, take ownership, and find solutions.
Communicate Clearly:
WE SEEK TO BE PROACTIVE WITH CLEAR, CONCISE, AND TRANSPARENT COMMUNICATION
Be proactive, concise and genuine. Deliver information with urgency, clarity and resolve. Leave nothing open to interpretation. With daily meeting rhythms to get in sync, top-down transparency is paramount and directly translates into a culture of inclusion, knowledge, recognition and success for our teammates and clients alike.
Create Smiles:
WE HAVE A REASON TO SMILE
We consistently score in the top 5% of companies nationally who have the highest employee engagement in addition to being awarded one of the best places to work.
Simplify:
WE OPTIMIZE RESULTS BY WORKING SMARTER
Moving quickly and growing fast means tapping into the power of innovation. Being straight and eliminating the fluff. We strive for efficiency. We leverage technology. We are intentional. We continuously refine our process, reduce complexities, and optimize results by working smarter.
Our culture is the result of an unrelenting focus on how we treat one another, and the momentum that generates to reach new heights.
Don't miss out on product updates,
rate changes, and more!
"*" indicates required fields